Electro Tarab w/ Hello Psychaleppo, Muqata'a & Ahmad Aba Zaid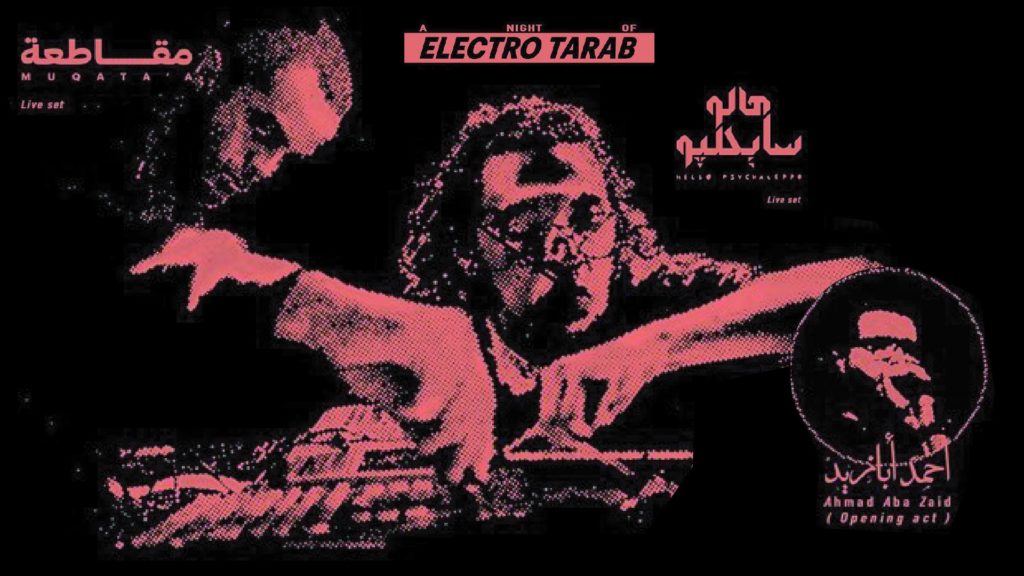 RAqS celebrated the Electro Tarab music in Paradiso Amsterdam on 13.December.2019
Tarab is a state of sensory interaction sought by the singer and the performer to make the listeners interact in their mind, soul and body, it's the ecstatic feeling associated with listening to Maqams and microtonal music.
Dancing on the Tarab music is deep and expressive, you can consider it soulful and cinematic.
Hello Psychaleppo is the brain child of Aleppian music producer and visual artist Samer Saem Eldahr. Hailing from one of the most mystical and musically rich cities in the Levant, Hello Psychaleppo is deeply rooted in Arabic music tradition, captivating listeners with melodic strains of Tarab threaded seamlessly together with the convoluted sounds of electronic music. Hello Psychaleppo's compelling visual presentation is integral to the live experience that engages the soul and moves the body.
Hello Psychaleppo's first album 'Gool L'ah' released in 2013 pioneered the music genre of Electro-Tarab and gained a credible following. The album was the first of its kind, combining Arabic music theory and rhythms with electronic music tools and sounds creating a harmonious blend that is Electro-Tarab. VICE Magazine described the music as, "A pastiche of twitchy electronic sounds and golden age Arab pop music of the 1950s and 60s. It is alternately danceable and cathartic, melancholic and apocalyptic. It's Massive Attack meets Abdel Halim Hafez."
Muqata'a
 is an electronic musician and MC based in Ramallah, Palestine. Creating sounds using sampled material, field recordings, and electronic devices, the results range between harsh beats, abstract tones, and glitch. He co-founded the Ramallah Underground Collective which toured extensively across the Arab World, Europe, and Australia, until the collective split up in 2009. Muqata'a is also co-founder and member of the sound and image performance group Tashweesh alongside artists Basel Abbas and Ruanne Abou-Rahme. He has released several solo albums including; 'Inkanakuntu' (2018) on Discrepant, 'Dubt Al-Ghubar' (2017) on Third Type Tapes, 'La Lisana Lah' (2017), and 'Hayawan Nateq' (2013). Muqata'a has composed several film scores, as well as scores for dance performances, and is now working on different collaborative and solo projects.
Ahmad Aba Zaid
is a beatboxer, looper and sound designer based in Amsterdam, and originally from Syria. Aba Zaid will be showcasing and flash looping fusions influenced by hip Hop, Dub, Psychedelic music and Maqams preparing for his debut album.