RAqS ft. El Far3i and Makimakkuk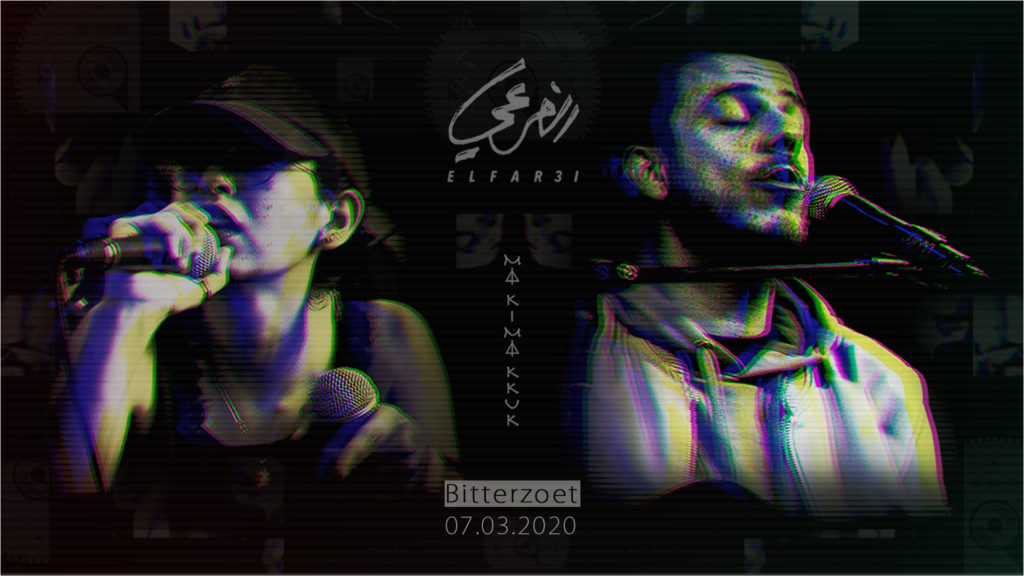 RAqS community gathered in Bitterzoet to celebrate the freedom of expression while keeping in mind those who are not able to be free and freely express themselves and that femininity and masculinity together are equal powers inside each human (In light of International Women's Day).
El Far3i-الفرعي A Palestinian/Jordanian – Amman based songwriter, drummer, rapper and music producer, his music combines Arabic folks with rap and alternative hiphop, inspired by his surrounding, touches social and political issues by expressing his lyrical freedom. El Far3i project was launched in 2008 by Tarek Abu Kwaik, collaborative artist who makes a noticeable amount of projects with many artists not only in Arabic hiphop scene, but also in post rock and electro music styles, El Far3i is a former member and co-founder of Arabic rock group El Morabba3 and co-founder of 47SOUL (Shamstep Super Group).
Makimakkuk
Is a Palestinian singer/songwriter and DJ producer, her style is abstract, serious and at the same time sarcastic, Makimakkuk moves between Arabic – sometimes English – rapping and chanting with lyrical approach to different sensitive and personal issues in her society and life. She started writing original songs in 2007 and has since been active in the independent music scene of Ramallah, Palestine. She released her first EP "Fada'" in 2014 with producer Sunglitters. She has also performed and participated in a number of events, such as; Boiler Room Palestine (Ramallah, 2018); "Joo'" theatre music play (2018); Nicolas Jaar's closing act (Ramallah, 2017).