RAqS w/ LILIANE CHLELA & DEENA ABDELWAHED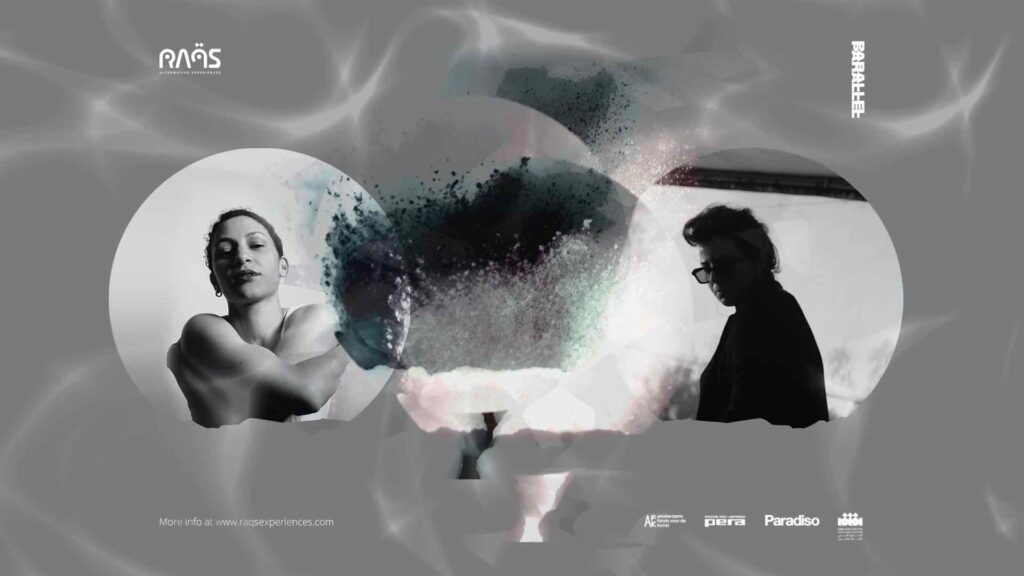 Producer, DJ and performer Liliane Chlela is known for her distinct sound treatment, pushing the boundaries of sound, movement and listening on both the electronic and experimental scenes in Lebanon and the Middle East/West Asia and North Africa. Liliane constructs a characteristic sound both as a composer/producer and as a hybrid DJ. She further explores the connections between improvisation and sonic manipulation by approaching numerous musical genres with her signature techniques. 
Her electrifying DJ sets stir audiences to move and propel the limits of their hearing experience into new frontiers and prompting audacious approaches to sound. 
Liliane's work saw her perform as a solo artist regionally and internationally, but also as a versatile collaborator with regional and international acts from Mashrou' Leila's Hamed Sinno, to acclaimed multi-instrumentalist and composer Khyam Allami up to Björn Meyer. With four albums under her belt, her latest album Safala's conceptual approach blended field-recordings, memories and incantations with brave new sounds, and saw her premiering it at UK's Tusk Festival.
She closed 2021 with two much lauded performances at The Cinémathèque québécoise, Canada, supporting highly regarded Lebanese artist Jerusalem in My Heart. The line-up also included Egypt's experimental artist Nada El Shazly. In 2022 she was selected as one of the Keychange Artist and Innovators Participants. 
Liliane's multi-sensory flair for adventure saw her developing her aural and visual skills to apply them in other disciplines such as fashion films, interactive installations and performance art. As a result, her work boasts a diverse and audacious sound palette, making Chlela one of the most multifaceted female producers/musicians in the Middle East/West Asia and North Africa.
The Tunisian producer and DJ, Deena Abdelwahed arrived in France at the age of 26 after earning her stripes on the Tunis scene and as part of the Arabstazy collective. Her hybridized DJ sets, on the outer reaches of sub-cultures, and especially the one she performed at Sonar 2017 (one of the edition's Top 10 according to the New York Times), propelled the young artist into the clubbing universe's most demanding spheres (Boiler Room, Concrete, Room for Resistance, Säule/Berghain…).
As a producer, Deena was the creator of an acclaimed performance at the CTM Berlin Festival ("All Hail Mother Internet"). Her first EP "Klabb", released in early 2017 on InFiné, was met with critical acclaim from the blogosphere and electronic media. That same year, she collaborated on the tracks «Plunge» and «An Itch» from Fever Ray's second album.
Her debut album 'Khonnar' is out on infine rcds on Nov 2018.
Pronounced "Ronnar" (an essential detail so as to avoid facile misinterpretation by French-speakers) it is a term that makes the most of Tunisia's cultural and linguistic spectrum. It evokes the dark, shameful and disturbing side of things, the one we usually seek to hide, but which Deena instead sticks our noses in with her debut. It is a testament to Deena's coming into her own as a world citizen, and as an artist. A self-construction made of frustrations and constraints, borne of retrograde mindsets, which are not the prerogative of either the East or the West, and which she tirelessly strives to expose and break.
Throughout the 45 minutes of "Khonnar", Deena breaks down the codes of bass, techno and experimental music, and writes the manifesto for a generation that does not seek to please or to conform, taking back control of its identity – with all the attendant losses and chaos. A new creative world order is taking shape, a new tilting point between north and south, the response of a connected and liberated youth who takes the control of the new decolonization, and she tours KHONNAR LIVE until today. In January 2020, she released a new EP entitled Dhakar and the music video of « Insanity » is available on YouTube!"