El Far3i Real - time الفرعي مباشر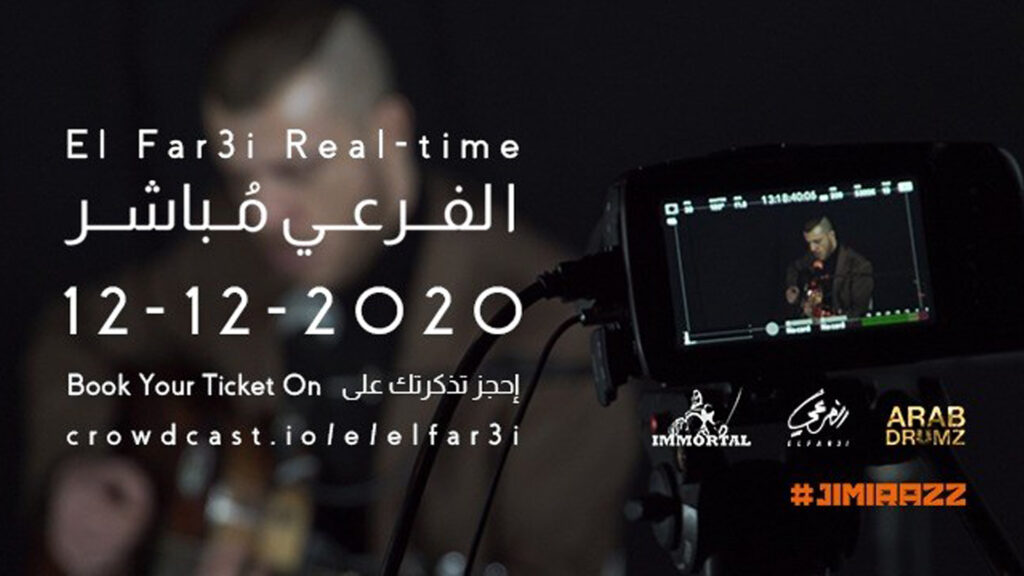 Arab Drumz  "
El Far3i Real-time
" High Quality Live Streaming
Concert from the Specialized Audio Visual Studio in London T.E.N Studios. Was held on 12.December.2022
With multi-fold projects in his music archive, El Far3i is a Palestinian and Jordanian songwriter, rapper, drummer, and producer from Amman, Jordan. Known for his dichotomous solo act El Far3i/ Far3 El Madakhil, he enmeshes Arab acoustic folk and hip-hop and continues to experiment sonically, evolving into the more recent forked axis, El Far3i Flux.
This project encapsulates the essence of both the versatility of styles and the complexity of ideas. It is a space within which a sense of freedom exists, enabling experimentations with different tools, instruments, and writing techniques… A vision rooted in the ideals of independence, yet branches out to reflect the journey. Those concepts race between observation and exaggeration, concealing at sometimes and pushing hard at others.
His songs come from his region's subconscious, with lyrics that archive the socio-psychological, political and personal subtexts of Arab daily life, extending to the diaspora. Themes of love, borders, spirituality and identity manifest. El Far3i's ever reflexive raw rapping style contrasts his soulful melodies, creating chantable anthems and craved earworms.
Show Program:
Full Acoustic Show Including Popular songs by El Far3i and Exclusive Performances of New Unreleased Songs from His Upcoming Acoustic Album (Nas Min Khashab) 2021.
Mixed with…
Clips From the Making of "El Far3i Real-time"
Premier of NEW Video Clip for Rap/Mahrajan Song "El Far3i – Hayarafo Meen" in Collaboration With Egyptian Producer Molotof
Live Chat with the Winner from the
Comments Question.
Q&A with The Attendees.